Talking Charm City Theaters with John Waters, the Baron of Bad Taste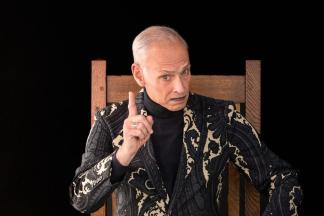 Reminisce with Baltimore's iconoclastic writer, director, and artist John Waters. Using Baltimore as the setting for his counter-culture movies, he has also immortalized some of his favorite Baltimore cinemas on film. Join John Waters, Amy Davis, author of Flickering Treasures, and Joe Tropea, the Maryland Center for History and Culture's Curator of Films & Photographs, for a virtual stroll down memory lane.
This virtual program is free and open to all audiences. Registration is required. After registering, an automated confirmation email will provide connection instructions.
Event Contact
Jennifer Michael
4106853750
Event Details
Wednesday, September 21, 2022, 12:00 PM – 1:00 PM
4106853750
Free
Location
Add Event To Your Calendar