LECTURE: Kristen Hileman, "Connie Imboden: Alchemical Photography"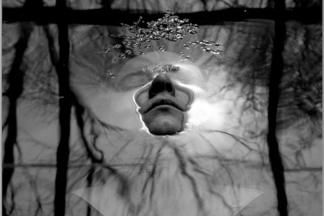 ART SEMINAR GROUP LIVE LECTURE (ALSO AVAILABLE ONLINE THROUGH ZOOM)
Connie Imboden: Alchemical Photography
Kristen Hileman, independent curator
Over the course of 2020 and 2021, independent curator Kristen Hileman collaborated with Baltimore-based artist Connie Imboden to undertake an in-depth review of five decades of Imboden's photography, documenting the work for future generations of scholars, curators, and collectors. Hileman will discuss Imboden's career from the 1970s forward, examining the way she has staged the human figure amidst mirrored surfaces and water-filled environments to achieve extraordinary technical effects and create emotional images that reveal both the struggle and beauty of the human condition. In addition to being a deeply respected artist and teacher, Imboden has advocated for the strengthening of community through the arts in her role as President of the Board of Governors of the William G. Barker Jr. Memorial Fund, a fund that has provided financial awards to individual artists in and around Baltimore for nearly 15 years. The artist will be present for the discussion.
$15 door fee for guests and subscribers (no fee for members)
Event Contact
Art Seminar Group
4108791947
Event Details
Tuesday, June 21, 2022, 1:30 PM – 3:00 PM
4108791947
Add Event To Your Calendar