Summer Soiree: 5 Baroque Concertos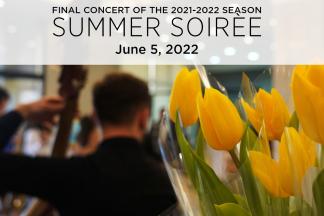 Join Bach in Baltimore's orchestra for the final concert of the 2021-2022 season--a lively send-off to summer featuring a quintet of concertos from some of our other choice Baroque composers, including Handel, Vivaldi, Telemann, and CPE Bach. Our concert finale of the season features instrumentation on the organ, flute, oboe, viola d'amore, and oboe d'amore. The viola d'amore and oboe d'amore were popular instruments during the Baroque period–but are a rare find to hear live today!
Event Contact
Kristen L. Cannito
14109419262
Event Details
Sunday, June 5, 2022, 4:00 PM – 6:00 PM
14109419262
1
Offer good
05/24/22

to

06/05/22
Redemption Instructions
When checking out, use the Promo Code GBCA25.
Location
Add Event To Your Calendar