We Give Black Fest x Vegan Soulfest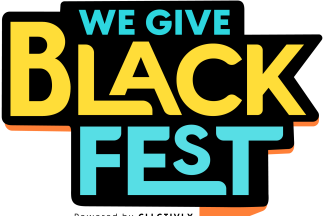 Baltimore nonprofit CLLCTIVLY and Vegan Soulfest have joined forces to offer a three-day festival dedicated to social change, fundraising, and the amplification of Black-led organizations and voices that combine the efforts and programs of two signature events, We Give Black Fest and Vegan Soulfest into one event. From August 19-21, 2022, both organizations will join forces at West Covington Park in South Baltimore to offer a festival experience centered on community impact where attendees will support initiatives that uplift and benefit Black-led and Black-owned nonprofits, philanthropy efforts, and plant-forward veganism.
Tickets offer access to both festivals, where attendees will enjoy mouthwatering Vegan grub from the Conscious Market, listen in on incredible Conscious Talks from guest speakers in both worlds, jam out to soulful vibes from national and local artists and DJs, dive into empowering activations and cooking demos, donate and support Black-led organizations making a difference, and celebrate culture with good company.
Event Contact
Krystle Starvis
Event Details
Friday, August 19, 2022, 2:00 PM – 10:00 PM
Saturday, August 20, 2022, 12:00 PM – 10:00 PM
Sunday, August 21, 2022, 12:00 PM – 7:00 PM
Location
Add Event To Your Calendar