Item Ahead by Jason Piccoli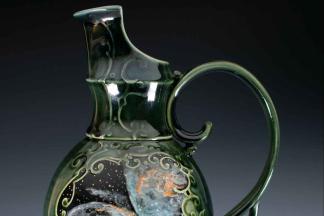 Working with porcelain and multiple surface techniques, Piccoli's elegant vessels channel realms of mystery and myth as he draws from ancient forms to create his ritualistic wares. Inspired by the past with contemporary perspective, he envisions adventures with rich rewards at their end. His work is an amalgamation of fragments of architectural facades and spires, hidden glens and rocky crags, potion jars and seductive ewers. The title references the boons bestowed when goals are met on a metaphorical or literal journey.
Event Contact
Kayla Morgan
410.578.1919
Event Details
Repeats daily -- until Saturday August 27, 2022.
Free
Location
Add Event To Your Calendar