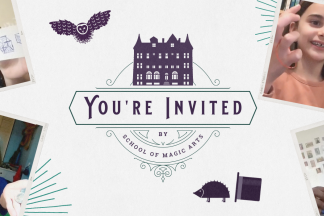 Calling all parents of kids ages 7-17! We are opening our virtual doors for our very first open house. School of Magic Arts holds weekly group classes during the school year and we wanted to give new parents and students an opportunity to see what we are all about.
Meet Head Magicians Annie and Brian and Lead Magician JC! We will take you through a typical magic lesson starting with check-in and stretches. You'll also learn a magic trick, practice a little, and share with the group (if you are comfortable.) There will also be time to ask questions.
We welcome students of all levels because magic is actually 90% acting. If your kid already loves magic, our school will help them level up and become more comfortable performing for larger audiences.
School of Magic Arts has been teaching kids magic for over 5 years and has students in more than 100 cities across the U.S.
School Of Magic Arts In Baltimore Gives Life Lessons Along With A Few Tricks
Event Contact
Brian Kehoe
Event Details
Saturday, August 20, 2022, 10:00 AM – 11:00 AM
Saturday, August 20, 2022, 1:00 PM – 2:00 PM
Saturday, August 20, 2022, 4:00 PM – 5:00 PM
Free
Location
Add Event To Your Calendar