August's Paint Party at sweetFrog Rosedale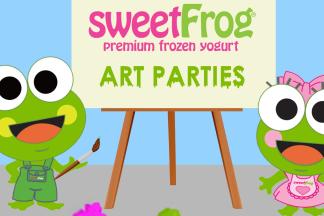 The perfect way to finish the summer, hop in and indulge your creative side with a sweetFrog painting class! August's painting will be a sweet, triple scoop ice cream cone!!
The event takes about 2 hours. It includes all art supplies, step-by-step instructions and then a kid's cup of sweetFrog to celebrate your masterpiece! (Only one visit to the toppings bar.)
This is not a drop off event, children must be accompanied by one adult. Both adults and children are welcome to participate.
Event Contact
Christina Herring
410-599-8983
Event Details
Saturday, August 20, 2022, 2:00 PM – 4:00 PM
Location
Add Event To Your Calendar