"The Box", End of Isolation Tour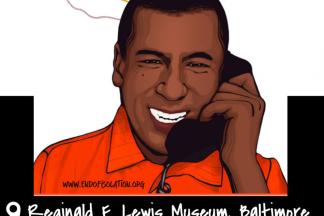 Loneliness. Sensory Deprivation. Torture. Words on a page that are now being brought to life for live audiences to witness, by people who have lived through it. The End of Isolation Tour is a theatrical production touring the United States, using immersive theater to make an impact.
As a means to reach audiences to enact political change (legislative art) and to engage people to promote healing through drama and artistic ritual (therapeutic theater), the END OF ISOLATION Tour centers around the play, The BOX, which underscores both the horror of solitary confinement and the humanity of people subjected to it, employing stories inspired by true events to bring awareness to the state-sponsored atrocities occurring in correctional institutions across the country.
The BOX is written and directed by Sarah Shourd, who was held in solitary confinement for over 400 days as a political prisoner in Iran. After discovering the prevalence of solitary confinement in the United States, she collaborated with other survivors and together, they have brought this project to life.
Event Contact
Event Details
Wednesday, August 17, 2022, 7:00 PM – 9:00 PM
Location
Add Event To Your Calendar