If It Ain't Baroque Don't Fix It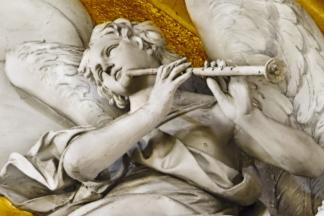 Bach in Baltimore kicks off its 35th Anniversary Season with a concert featuring two musical forms that define Baroque Period Music. The concert opens with Bach's Orchestral Suite No. 1 in C Major, a masterwork in Baroque counterpoint, a technique that uses multiple melodies to play simultaneously, creating contrast, highlight, and interplay. Bach excelled at counterpoint, one of the many reasons his music stands the test of time. A Baroque cantata will close the concert. Bach in Baltimore is one of the only music ensembles that regularly performs Bach's cantatas. Cantata 3: Ach Gott, wie manches Herzeleid (Oh God, how much heartache) explores the concept of suffering and how we deal with it. Maestro Dimmock chose Cantata 3 to open the season in solidarity with the people of Ukraine who have suffered so much recently.
Event Contact
Kristen Cannito
Event Details
Sunday, October 2, 2022, 4:00 PM – 6:00 PM
Prices:
$
–
$28 Adult tickets
14109419262
1
Offer good
09/25/22

to

10/02/22
Redemption Instructions
Use Promo Code GBCA28 at checkout for half-price ticket. Please use this promotion on adult tickets only.
Location
Add Event To Your Calendar