Winter Radiance: Fauré & Haydn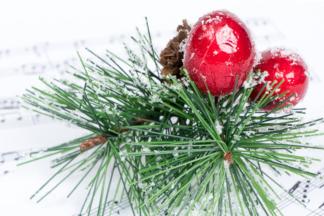 Join Maestro T. Herbert Dimmock, the Bach in Baltimore Choir and Orchestra, plus special guests for a sparkling concert illuminating Fauré's Requiem and a pair of Haydn symphonies. Fauré's composition is noteworthy for its serene and peaceful mood. Unlike large-scale requiems by Verdi, Brahms, and others, Fauré's work exudes a gentle stillness and ethereal spirituality. Fauré composed his Requiem following the death of his father, and his mother passed away shortly after it premiered, giving the work added poignancy. American 20th Century composer Aaron Copland (also featured in our 22-23 season) said of the piece, "Those aware of musical refinements cannot help but admire the transparent texture, the clarity of thought, the well-shaped proportions. Together they constitute a kind of Fauré magic that is difficult to analyze but lovely to hear." The concert also includes Haydn's cheerful Symphony No. 2 in C Major—noteworthy for the quick, dance-like finale that was his first attempt at a symphonic rondo—and Symphony No. 17 in F major, which ends playfully and is sure to bring a smile to your face.
Event Contact
Kristen Cannito
Event Details
Sunday, February 5, 2023, 4:00 PM – 6:00 PM
410-941-9262
1
Offer good
01/29/23

to

02/05/23
Redemption Instructions
Use Promo Code GBCA40 at checkout for half-price ticket. Please use this promotion on adult tickets only.
Location
Add Event To Your Calendar