Copland Appalachian Spring & Mozart Clarinet Concerto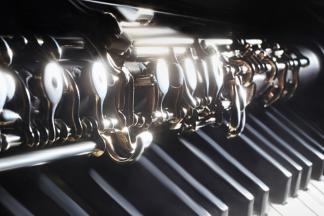 Go beyond Bach with an instrumental pairing of 20th century and 18th century masterpieces by two behemoths. Though American Aaron Copland's iconic 20th century work is titled Appalachian Spring, the genesis of the work had nothing to do with Appalachia or spring. Commissioned for a ballet to be choreographed for the equally famous Martha Graham, Copland painted a musical backdrop for a story that would depict a farmhouse, a pioneer wedding, and a young couple at the brink of future joys and hardships. Bach in Baltimore will present Copland's original version of this work written for 13 instrumentalists. Mozart's final instrumental composition, Clarinet Concerto in A Major will conclude the program, featuring Peter Cain, clarinetist from the National Symphony Orchestra. It is widely regarded as the greatest clarinet concerto and is among the finest written for any solo instrument. The work was written for Anton Stadler, a virtuoso basset horn and clarinet player. Mozart and Stadler were close friends and strong collaborators; Mozart wrote, among other works, both his Clarinet Concerto and Clarinet Quintet for Sadler.
Event Contact
Kristen LePine
Event Details
Sunday, May 21, 2023, 4:00 PM – 6:00 PM
410-941-9262
1
Offer good
05/14/23

to

05/21/23
Redemption Instructions
Use Promo Code GBCA33 at checkout for half-price ticket. Please use this promotion on adult tickets only.
Location
Add Event To Your Calendar