HIRING EXPO FOR BALTIMORE-AREA THEATRE TEACHING ARTISTS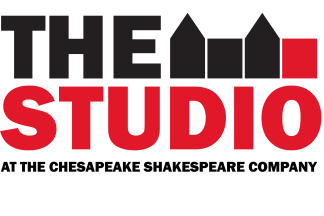 Chesapeake Shakespeare Company and Single Carrot Theatre co-present a Hiring and Informational Expo for theatre teaching artists in the Baltimore area. The event will give an opportunity for professional and emerging teaching artists to interface with local theatre companies. Participants will receive information regarding each presenting theatre organization, including Chesapeake Shakespeare, Single Carrot, and others; as well as engage in an experiential demonstration of each company's educational approaches. Following the event, there will be opportunities to connect further with each organization and join teaching rosters for the upcoming school year.
The expo will take place at Chesapeake Shakespeare Company (206 E Redwood St.) on Saturday, September 10 from 10:30 AM - 1:00 PM
All teaching artists and emerging teaching artists (upper-college and above) are welcome to attend the expo. Registration is FREE and can be completed at: https://chesapeakeshakespeare.wufoo.com/forms/teaching-artist-expo-registration-form
Masks are required for this event. Presenters may remove their mask when speaking. We ask participants to stay home if they are experiencing any signs or symptoms of COVID-19 or any other illness or if they have been exposed to someone who has had signs or symptoms of COVID-19. Please see CDC guidelines for specific COVID-19 symptoms.
***Please note that many participating theatre organizations require teaching artists to be vaccinated if hired***
Baltimore Shakespeare Factory (BSF) is a Hampden-based Classics theatre that works to recreate, as closely as is possible, the staging conditions, spirit, and atmosphere created by Shakespeare's theatre company during the Elizabethan and Jacobean periods. BSF dismantles barriers to understanding and enjoying Shakespeare and his contemporary playwrights by unpacking their works in a way that is deeply rooted in the text and that connects to the lives and experiences of our communities. BSF's Education Department brings Shakespeare's words to life, one learning experience at a time – from in- school residencies, to Zoom radio plays, to interactive Shakespeare tabletop games!
Chesapeake Shakespeare Company (CSC) offers robust educational programming for close to 15,000 students every year through in-school residencies embedded in ELA classes, matinee performances with post-show workshops, indoor and outdoor summer camps, and adult and youth classes throughout the year. The Studio at CSC is home to the Black Classical Acting Ensemble, an affinity space and incubator for Black artists to find and nurture their authentic voices in classical drama, while centering and treasuring their experiences and opinions as Black Americans. Olive Branch & Laurel Crown, an ensemble of U.S. military veterans, seeks to explore drama as a tool for healing and connecting.
Everyman Theatre provides transformative experiences through professional theatre that are welcoming, relevant, and affordable to everyone, featuring a Resident Company of Artists. Everyman Theatre's education programs serve both the schools and the community at large. Programming includes Classes for All Ages, In-School Residencies, and our High School Matinee program.
Single Carrot Theatre (SCT) creates socially relevant theatre as a form of civic engagement in Baltimore by producing vibrant, experiential performances in traditional and non-traditional venues; building cross-sector partnerships; and facilitating empowering education programs. SCT Education programs focus on empowering students in PreK to 12th grade through process-based dramatic approaches, with a particular emphasis on devising techniques and original creation. Programs range from single workshops to full-year school residencies, in addition to after-school classes and camp. SCT also offers professional development opportunities for educators, advocacy workshops, and professional training for theatre performers.
Event Contact
Brandon Vernon
(410) 244-8571
Event Details
Saturday, September 10, 2022, 10:30 AM – 1:00 PM
Free
Location
Add Event To Your Calendar