Baltimore Gamer Symphony & Choir Concert: Oops, All Indies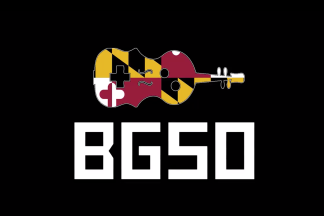 The Baltimore Gamer Symphony Orchestra & Choir (BGSO) is back with their fall/winter 2022 program: Oops, All Indies!

Join us on December 2 at 7p.m. at the Sollers Point Multipurpose Center in Dundalk, and then again on December 10 at 1p.m. at the Baltimore War Memorial!

We've crammed this concert full of tunes from some of the most beloved indie games out there, including fan-favorites like Hades, cult classics like Paradise Killer, and even old-school games like Myst! Other games include Ambition, Celeste, So Let Us Melt, Deltarule, Gris, Hades, A Hat in Time, Journey, Outercooked 2, Stardew Valley

Admission to these shows is FREE and both concerts are all-ages events.

The Baltimore Gamer Symphony Orchestra & Choir will also be offering numerous themed raffle baskets for attendees to win at both shows. Raffle tickets will be available to purchase on the day of the event and all proceeds will benefit the orchestra!

ABOUT THE BALTIMORE GAMER SYMPHONY ORCHESTRA & CHOIR
The BGSO is composed of two groups of musicians: instrumentalists and choir! Both groups have rehearsals at the same time in the same building, just in different rooms. Many of our musicians even do both and are able to play their instrument on one piece, and then sing in a different one.
Also, our choir director will often arrange pieces that are considered "mega choir" pieces, meaning that anyone, even instrumentalists that normally do not take part in choir, are welcome to sing along with the choir and form one large vocal group. The overall goal of our group is to have fun making music with a GREAT community and we try to take every step to ensure that happens.
Event Contact
Event Details
Friday, December 2, 2022, 7:00 PM – 9:00 PM
Saturday, December 10, 2022, 1:00 PM – 3:00 PM
Free
Location
Add Event To Your Calendar