Baltimore Gamer Symphony Orchestra - Oops, All Indies! Matinee!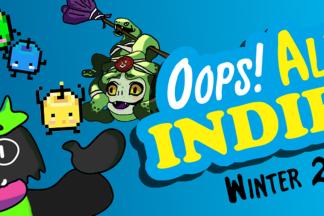 The Baltimore Gamer Symphony Orchestra is back with their fall/winter 2022 program: Oops, All Indies!
Join us on December 10 at 1 p.m. at the Baltimore War Memorial!
We've crammed this concert full of tunes from some of the most beloved indie games out there, including fan-favorites like Hades, cult classics like Paradise Killer, and even old-school games like Myst!
Admission to this show is FREE, and this concert is an all-ages event.
The BGSO will also be offering numerous themed raffle baskets for attendees to win. Raffle tickets will be available to purchase on the day of the event and all proceeds will benefit the orchestra!
We can't wait to see you there!
Event Contact
Event Details
Saturday, December 10, 2022, 1:00 PM – 3:00 PM
Free
Location
Add Event To Your Calendar