BSO Presents Off the Cuff: Shostakovich Symphony No. 5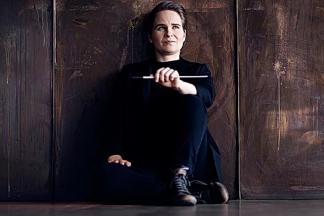 Shostakovich's transcendent Fifth Symphony uses the coded language of musical irony that was off limits in the repressive Soviet regime. The trailblazing Finnish conductor Eva Ollikainen conducts this nuanced score with characteristic thoughtfulness. Learn more about the music at a post concert Q&A session.
Dates, times, repertoire, and locations are accurate as of the posting of the event information. For more information, visit www.BSOmusic.org or contact [email protected] or by phone at 410-783-8000 or toll free 877-276-1444.
Event Contact
Patron Support
410-783-8000
Event Details
Friday, January 27, 2023, 8:00 PM – 9:30 PM
410-783-8000
Location
Add Event To Your Calendar