Map Your Book From Start to Finish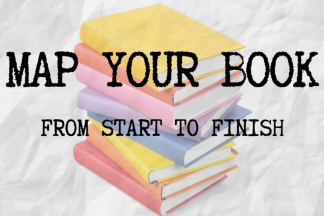 MAP YOUR BOOK FROM START TO FINISH
Novelists, memoirists, and nonfiction authors: This is the supportive, substantive opportunity you've been looking for to finish, polish, and prepare your book for publication, get personalized coaching feedback, and meet other serious writers. Our three-part format beginning in January 2023 ensures you'll track real progress before, during, and after this program. Unlike many workshops, this isn't a one-and-done event. This hybrid program includes an in-person workshop in Annapolis, MD in March 2023.
Imagine how it'll feel when you:
Know exactly what to do next to complete your book project.
Are finally unblocked because you have a road map—a real plan—and answers to your questions.
Have connected with writers like you—writers who will help motivate you and hold you accountable now and in the future.
Can share your worries about how to move forward with a book coach who'll help you attain clarity.
Registration is now open and spaces are limited to ensure every writer receives personal attention.
This event is led by three Author Accelerator-certified book coaches with years of expertise writing and coaching fiction, nonfiction, and memoir.
Event Contact
Amy L Bernstein
410-491-3133
Event Details
Ongoing
Location
Add Event To Your Calendar