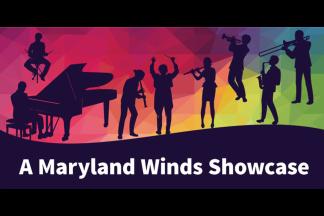 Maryland Winds is a professional concert band based in Howard County that exists to bring world-class wind band music to the residents of Maryland. Its musicians and conductor, Timothy J. Holtan, perform at the highest levels while sharing their love of music with students, music educators, and enthusiastic audiences through clinics, masterclasses, and public performances on par with the world's finest performing ensembles.
In this performance, Maryland Winds presents the premiere of American composer Jim Stephenson's newest major work. His Concerto for Winds is a no-holds-barred tour de force that showcases every section of the ensemble. Combined with wonderful chestnuts of the repertoire from Sousa, Clifton Williams, Grantham, and Holst, this is a concert you won't want to miss!
$15 general admission, $10 seniors, $5 students. Please visit here to reserve seats.
Earl and Darielle Linehan Concert Hall is easy to visit, with plenty of free parking. Please visit here for directions and parking information.
Event Contact
Event Details
Sunday, February 19, 2023, 3:00 PM – 5:00 PM
Location
Add Event To Your Calendar