Summer Academy at St. John's College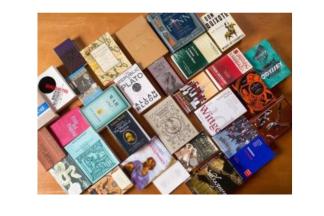 Summer Academy at St. John's College is the best pre-college program for top high school students seeking true intellectual engagement. Summer Academy begins with reading some of the greatest books ever written over the last 3,000 years old; providing a thematic academic experience that will engage students who have a variety of interests. Students challenge themselves by engaging in deep discussions with small groups of their peers in seminar style classrooms led by St John's College full time faculty.
Summer Academy is uniquely suited for high school students passionate about literature, philosophy, history, politics, law, the arts, and the history of mathematics and science. The week-long sessions are intentionally interdisciplinary and break down barriers that divide areas of study at most other colleges. Through the readings and discussions, students will draw their own connections between the humanities, social sciences, the arts, and the natural sciences.
Each Summer Academy session lasts one week and is intended for intellectually engaged high school students ages 15 to 18.
The on-campus experience on the St. John's campuses in Annapolis, Maryland, and Santa Fe, New Mexico includes college-level classes led by the college faculty, a full week living in St. John's residence halls, and extracurricular activities led by St. John's student leaders.
The online experience includes college-level classes led by St. John's faculty during four Zoom sessions each week.
One of the most respected summer programs for high students interested in the humanities, Summer Academy graduates students who enroll at top liberal arts colleges and research universities, including St. John's. The program includes college admissions support from the St. John's Admissions Office. In recent years, Summer Academy students have also enrolled at Amherst, Bard, Barnard, Bowdoin, Carleton, Columbia, Dartmouth, Dickinson, Grinnell, Hamilton, Haverford, Kenyon, Mount Holyoke, Pitzer, Pomona, Scripps, Smith, Swarthmore, the US Military Academy, the US Naval Academy, UCLA, the University of Chicago, Vassar, and Williams.
Event Contact
Summer Academy
505-984-6060
Event Details
Repeats daily -- until Saturday June 24, 2023.
Location
Add Event To Your Calendar