"A Night to Remember" Friendsgiving Fundraiser Dinner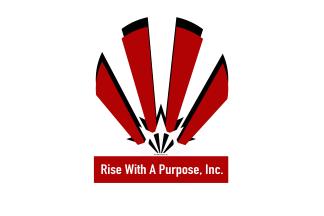 Rise with a Purpose is a 501c3 non-profit providing assistance to the homeless, social reform, community-based music projects & cultural exchange programs. Songwriter, Poet, Actor & BSO Artistic Partner, Wordsmith, will be opening up a new music school and moving his non profit into the historic Harlem Theater off North Gilmore Street between 2023-2024. In the past, Harlem Theater was known for housing the Methodist Episcopal Church congregation in the early 1900's, a 1500 seat motion picture theater for African Americans in the 1920's and by the 1970's it became home to the Harlem Park Community Baptist Church congregation. With all this history, the building currently does not have heat/air conditioning, walls repainted, minor construction, trash removal and needs renovations in the theater, admin offices/classrooms and roof.
MovaNature (mother nature) is a health conscious juice bar newly located in Hampden. We believe health and wellness is a necessity, and should be easily accessible to all. Our mission is to provide education and healthy alternative juice products, as well as promote wellness within local communities. We are looking to expand our wellness services and products, as well as complete renovations within the store to provide a pantry space, and a bar-seating area for more community events. Our monthly wellness services/events will include hands-on juicing classes for local residents and Baltimore city school students; herbal medicine classes; providing juices for local non-profit community outreach events; as well as collaborating with holistic yoga and meditation instructors.
*Each dinner purchased is a donation towards Rise with a Purposes' renovations at Harlem Theater and new health care products, juices and renovations at Movanature.
Event Contact
Anthony Parker
4438544628
Event Details
Saturday, April 1, 2023, 6:00 PM – 9:00 PM
4438544628
Location
Add Event To Your Calendar