Traveling Natural History Adventure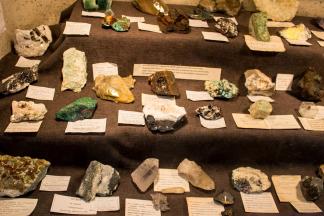 Free! Please RSVP in advance!
In conjunction with the exhibition Compensation for Loss, come out to The Peale on Sunday, April 16, for a visit with naturalists from the Maryland Natural History Society. This event is great for kids and families.
Nick Spero will display a variety of items from the Natural History Society of Maryland. Included in the display will be mounted butterflies, snails, fossils, antlers, and more. Among other topics, Nick will point out some of the differences between butterflies and moths and talk about Liguus snail shells from Florida, highlighting the variation in colors of the same species and how the indigenous people adopted the color of their local shell for their clothing.
Event Contact
Heather Foster Shelton
6672221814
Event Details
Sunday, April 16, 2023, 1:00 PM – 3:00 PM
6672221814
Free
Location
Add Event To Your Calendar