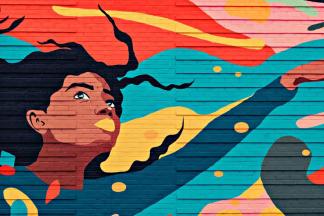 By Euripides
Music by George Frideric Handel
Translation by Ted Hughes
New Text by Sybil Roberts
Written at the dawn of theater itself, Euripides' tragicomedy masterpiece ALCESTE blends the funny and the sad with the surprising and transcendent. Presented for the first time with a stunningly beautiful score by G.F. Handel, written to accompany a now lost 18th century translation of Euripides' play, as well as music from Handel's opera "Admeto" (an early take on the same myth). Real life husband and wife KenYatta and Michelle Rogers take the title couple role, joined by Maribeth DIggle (Desdemona) as the irreverent hero Hercules. Euripides' Greek chorus becomes an ensemble of some of the best Baroque voices in the area, all accompanied by the acclaimed INnovatio Baroque Orchestra. Famed poet Ted Hughes' free and imaginative translation is the heart of this production, with new texts by DC playwright Sybil Roberts.
Directed and Conducted by Timothy Nelson
With art by Ingrid Matthews
Michelle Rogers – Alceste
Kenyatta Rogers – Admetos
Maribeth Diggle – Hercules
Featuring Dawna Rae Warren, Janna Critz, Oliver Mercer, Rob McGinness
Event Contact
Event Details
Friday, September 29, 2023, 7:30 PM – 9:30 PM
Saturday, September 30, 2023, 7:30 PM – 9:30 PM
Sunday, October 1, 2023, 2:30 PM – 4:30 PM
Location
Add Event To Your Calendar