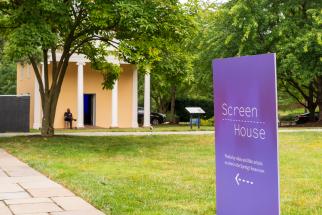 Thursday, October 21, 2021, 10:00 AM – 5:00 PM
Repeats weekly Sunday and Wednesday and Thursday and Friday and Saturday -- until Sun Oct 31 2021.
Baltimore Museum of Art
Free
The new exhibition series Screen House showcases the work of video and film artists from or based in Baltimore. Their works consider places and spaces with troubling pasts shaped by histories of forced labor, plunder and colonization, and war.