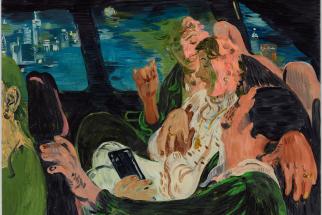 Friday, October 7, 2022, 10:00 AM – 5:00 PM
Repeats weekly Sunday and Wednesday and Thursday and Friday and Saturday -- until Sun Oct 23 2022 -- except Sun Jun 19 2022.
Baltimore Museum of Art
Free
Salman Toor: No Ordinary Love will feature more than 45 paintings and works on paper made between 2019 and 2022, that weave together motifs found in historical paintings with recognizable 21st-century moments to create new worlds based in Toor's imagination. Among the works are several made especially for the exhibition and inspired by paintings in the BMA's renowned 17th- to 19th-century European collection, such as Sir Anthony van Dyck's Rinaldo and Armida (1629).