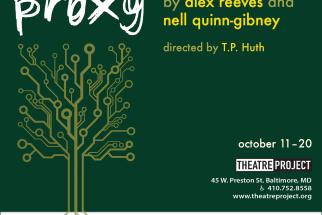 Friday, October 11, 2019, 8:00 PM – Saturday, October 19, 2019, 10:00 PM
Repeats weekly Monday and Thursday and Friday and Saturday 6 times.
Baltimore Theatre Project
Rapid Lemon Productions closes their 2019 Season of Belief with another world premiere play.
Artificial intelligence, genuine grief, and a patchwork family. When we die, who cares for those we leave behind?