Loyola's 28th annual MLK Convocation to feature bestselling author Ibram X. Kendi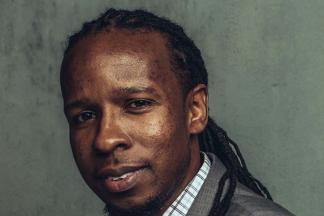 New York Times bestselling and National Book Award-winning author Ibram X. Kendi will speak at Loyola University Maryland's annual Martin Luther King, Jr., Convocation on Wednesday, Jan. 20, 2021, at 7 p.m. The convocation, which is free and open to all, will be livestreamed.
Kendi will discuss "How to Be an Antiracist" and other important actions to uproot racism in a conversation moderated by Karsonya Whitehead, Ph.D., associate professor of communication and African and African American Studies at Loyola. Advance registration for the MLK Convocation is encouraged through the MLK Convocation site.
Event Contact
Molly Robey
410-617-1334
Event Details
Wednesday, January 20, 2021, 7:00 PM – 8:00 PM
Free
Location
Add Event To Your Calendar