It's Time For The Big Show 2021!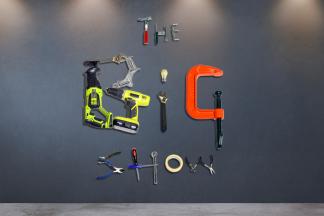 Our 26th annual members' extravaganza back!
Don't miss the opportunity to have your artwork on the walls of our main gallery (yes, on our actual walls), or your fabulous talents showcased on our stage. Who knows... you might be the next BIG thing!
Did you know that The BIG Show was the very first Creative Alliance program? That first event led to twenty-five years of artistic expression, community, cultivation of young minds, and so much joy.
This event is all about our incredibly talented members, those that have just joined Creative Alliance and those that have been with us since the beginning and are at the heart of our organization. Nothing can stop our members from creating and sharing their art with the world. This exhibition and show is designed to celebrate your artistic voice, creativity, and imagination!
Become a Member! Visit creativealliance.org to become a member or renew today.
Your membership gift is essential to all that we do and will go straight to work, supporting forward-thinking exhibitions, performances, education, and community programs this year (both online and in-person).
The Details:
Members' will safely hand off their artwork to our staff and will be hung salon style in our main gallery. Artwork will be hung professionally and photographed by us for additional inclusion in a digital exhibition. Creative Alliance will showcase all pieces included and promote those for sale.
Important Dates:
The BIG Show Artwork Drop-off: June 4 to June 6 (In-Person & Digital Submission)
The BIG Show Exhibition Opening: June 26 | 6-8pm (Drop-in throughout the day, In-person Opening from 6-8pm)
The BIG Show Exhibition on View: June 26, 2021 to July 24, 2021 (In the Main Gallery & Digital)
The BIG Show ONLINE Exhibition: creativealliance-onview.org
The BIG Show On Stage: TBA
Visit in person: Creative Alliance will be open on Saturdays Noon to 5pm
Artwork (Safe Drop-Off) :
1. Fill out your submission form in advance.
2. Safely drop off your artwork at Creative Alliance between June 4th and June 6th, Noon - 5pm
3. Enjoy the show and the perks!
Artwork (Digital Submission)
**Please note if you are submitting artwork digitally only we will NOT be able to list/promote your artwork for sale
1. Fill out your submission form and submit a high-res digital image of your artwork.
For questions and other inquiries about The Big Show Exhibition, please contact Visual Arts Curator, Thomas James at [email protected]
The PERKS!
Member artists can submit one piece of artwork up to three-feet width to hang in the physical exhibition
Members artwork will be professionally photographed and images will be given to the artist
Member artists will be included in digital exhibition online that will be promoted throughout the duration of the exhibition
Members also receive discounted tickets to events, special invitations, and more!
Event Contact
Event Details
Ongoing
Free
Location
Add Event To Your Calendar