Columbia Jazz Band: Veteran's Day Concert: A Musical Tribute to the USO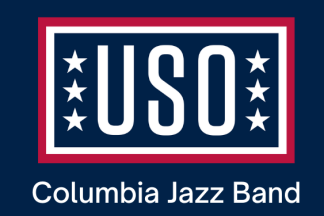 The Columbia Jazz Band is back! This multimedia event will feature the Columbia Jazz Band along with photos, news footage, and audio/video clips from the USO. The show will include tunes from the Count
Basie Orchestra, Glenn Miller, and Duke Ellington Orchestras with featured selections including Strike Up
the Band, Ac-Cent-Tchu-Ate the Positive, Boogie Woogie Bugle Boy and When I Fall In Love.
Event Contact
Sarah Casey
4104658777
Event Details
Sunday, November 7, 2021, 2:30 PM – 4:00 PM
4104658777
Location
Add Event To Your Calendar