UMBC Faculty Jazz Ensemble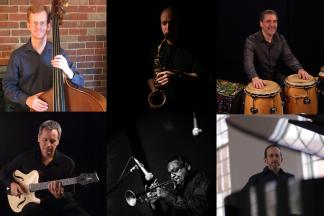 UMBC's Department of Music presents the UMBC Faculty Jazz Ensemble in concert, performing modern interpretations of classic and recent jazz compositions. The ensemble features trumpeter Tom Williams, saxophonist Matt Belzer, guitarist Tom Lagana, pianist Harry Appelman, bassist Tom Baldwin, and drummer Mark Merella.
$15 general admission, $10 seniors, $5 students. Please visit here to reserve seats.
Earl and Darielle Linehan Concert Hall is easy to visit, with plenty of free parking. Please visit here for directions and parking information.
Event Contact
Event Details
Friday, February 24, 2023, 7:30 PM – 9:30 PM
Location
Add Event To Your Calendar