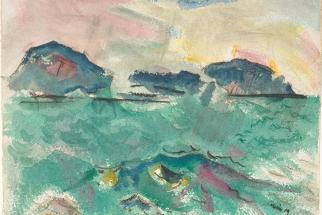 Sunday, September 22, 2019, 10:00 AM – 5:00 PM
Repeats weekly Sunday and Wednesday and Thursday and Friday and Saturday -- until Sun Sep 22 2019.
Baltimore Museum of Art
Free Admission
From a charcoal drawing and spare and subtle watercolors to thickly painted bold explorations of color and form on canvas, this exhibition explores how a selection of European and American artists from the BMA's collection depicted nature in the early 20th century. Many took inspiration from the previous generation. Some were drawn to the Impressionists' fascination with a realistic yet modern depiction of light and color captured at a particular moment in time.