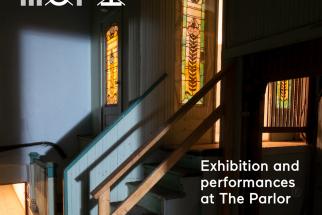 Friday, December 9, 2022, 5:00 PM – 8:00 PM
Repeats weekly Friday and Saturday -- until Sat Dec 17 2022 -- except Fri Nov 25 2022, Sat Nov 26 2022.
The Parlor
Free
November 18 - December 17, 2022 at The Parlor, 108 West North Avenue
Featuring 50 works from a dozen artists, Memento mori marks a significant transition in the life of 108 West North Avenue — a late 19th-century rowhome that from 1914 until recently served the community as a funeral home. The Victorian era building in its present state is a readymade work of art further enhanced with the artworks presented in the exhibition – gathered to acknowledge and celebrate the building's past, and its future.