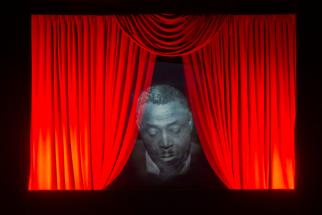 Wednesday, December 7, 2022, 10:00 AM – 5:00 PM
Repeats weekly Sunday and Wednesday and Thursday and Friday and Saturday -- until Sun Jan 29 2023 -- except Thu Nov 24 2022, Sun Dec 25 2022, Sun Jan 01 2023.
Baltimore Museum of Art
The Great Migration (1915–1970) saw more than six million African Americans leave the South for destinations across the United States. This incredible dispersal of people across the country transformed nearly every aspect of Black life and culture. A Movement in Every Direction: Legacies of the Great Migration explores the ways in which its impact reverberates today through newly commissioned works across media by 12 acclaimed Black artists, including Akea Brionne, Mark Bradford, Zoë Charlton, Larry W.