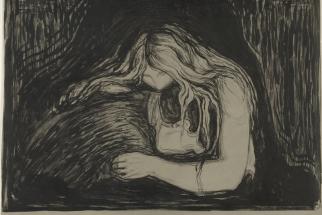 Friday, October 22, 2021, 10:00 AM – 5:00 PM
Repeats weekly Sunday and Wednesday and Thursday and Friday and Saturday -- until Sun Dec 19 2021 -- except Thu Nov 25 2021, Sat Dec 25 2021, Sat Jan 01 2022.
Baltimore Museum of Art
Free
Women who rebelled against sexist social rules have been trivialized and controlled for centuries. Portrayed according to stereotypes or vilified, women acting on their own behalf have been undermined consistently by their representation in Western art. Spanning the Renaissance to the progressive social movements of the 19th and early 20th centuries, this exhibition links heroines of the past with modern trailblazers, celebrating women throughout history who broke rules, transgressed boundaries, and insisted upon recognition of their human rights.