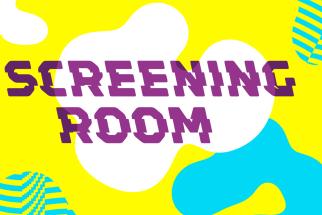 Friday, December 4, 2020, 12:00 AM – 12:00 AM
Repeats weekly Sunday and Monday and Tuesday and Wednesday and Thursday and Friday and Saturday -- until Thu Dec 31 2020.
Baltimore Museum of Art
Free
Move over, Netflix! BMA Screening Room is a new video streaming service broadcasting the work of 50 video artists. Watch short films and videos created by some of your favorite Baltimore-based artists and discover the work of local visionaries like Erick Antonio Benitez, Nicoletta Daríta de la Brown, Nia Hampton, Chung-Wei Huang, Devin N. Morris, Jules Rosskam, and Abdu Ali and Karryl Eugene of as they lay. More videos will be added throughout the duration of the project.