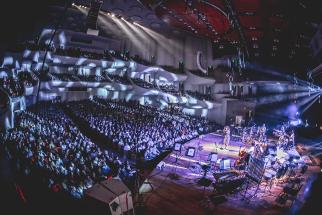 Wednesday, July 1, 2020, 7:00 PM – Wednesday, August 5, 2020, 10:00 PM
Repeats weekly Wednesday 6 times.
Virtual Event!
Free
Launching on Wednesday, May 27 at 7 pm, WTMD will air weekly performances from the BSO Pulse series, which frequently sold out the 2,400-capacity Joseph Meyerhoff Symphony Hall in Baltimore. The performances can be heard on 89.7 FM or streamed live through WTMD's website WTMD.org/radio, the WTMD app and smart speakers.