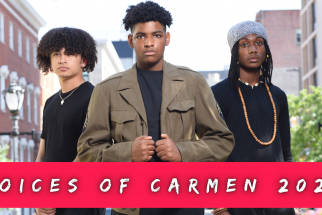 Free
Details About this Performance:
- This event is outdoors.
- Bring a blanket, chair, water, snacks, and sun screen and enjoy an outdoor performance!
This performance is sponsored by NEBCA, New East Baltimore Community Association
About the Show
The Musical Voices Carmen combines fresh new arrangements of George Bizet's Opera Carmen plus original songs, from Pop to Rap, Opera and R&B, written and arranged by CJay and Winston Philip. Voices of Carmen brings a contemporary spin to this iconic story.
About the Program