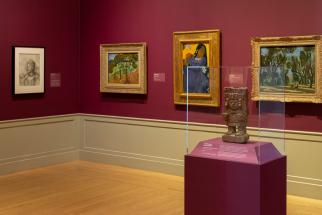 Friday, October 22, 2021, 10:00 AM – 5:00 PM
Repeats weekly Sunday and Wednesday and Thursday and Friday and Saturday -- until Sun Oct 31 2021.
Baltimore Museum of Art
Free
Adelyn Breeskin: Curating a Legacy explores Adelyn Breeskin and her extraordinary career as BMA Director from 1942-1962 through archival materials and examples of the beloved works the Museum acquired under her curatorial vision and leadership. Throughout her 32-year career at the Museum, beginning with her tenure as the BMA's first curator of prints in 1930 and, later, the museum director, Breeskin secured the renowned Cone Collection for the BMA and accomplished countless other achievements, including commissioning the U.S. Pavilion for the 1960 Venice Biennale.