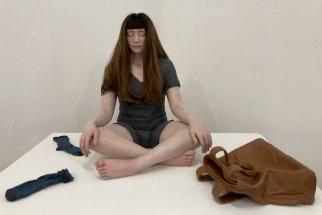 Friday, August 19, 2022, 10:00 AM – Friday, October 7, 2022, 5:00 PM
Repeats daily -- until Sat Aug 27 2022.
Baltimore Clayworks
Free
The exhibition consists of a series of installations and sculptures that speak to memory, identity and loss. Using figurative realism and abstraction, I am capturing snapshots of moments with psychological charge and dreamlike narratives. This work is a result of the process of trying to find joy and succumbing to sorrow in the present moment, processing memory and spirituality in the context of bereavement, and the engagement with the physicality of clay as a mode of processing.